In a SolidSoft shower tray, slopes are integrated and only a flat, well-leveled surface is required for installation, greatly reducing installation time and complexity. It is also ultra-light and very easy to handle by one person.

Linear Drain
Installation with sealing tape
Square Drain
Installation with sealing tape
CUSTOM MADE
FLEXIBLE SHOWER TRAY
SolidSoft is available in a wide range of standard sizes along with a bespoke option.

BESPOKE SOLIDSOFT SOLUTION
Our unique bespoke service enables you to tailor your SolidSoft to perfectly fit the countours of your shower area. The cut-to-size service guarantees the perfect finish and sealing of the product.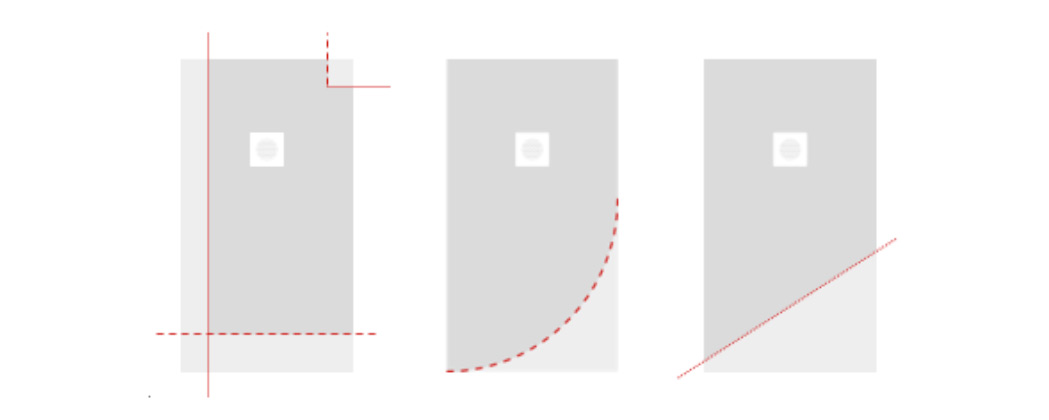 ON SITE
On site cutting and sealing must be carried out only on edges that will eventually be against the wall or not visible. A sealing kit that contains the components and instructions to carry out a correct intervention is available on request.