FAIRS AND EVENTS
SOLIDSOFT
Each year SolidSoft take part in fairs and events devoted to the bath industry. You can consult the fairs calendar where we will be exhibiting SolidSoft. We have also listed the main fairs and events we attended.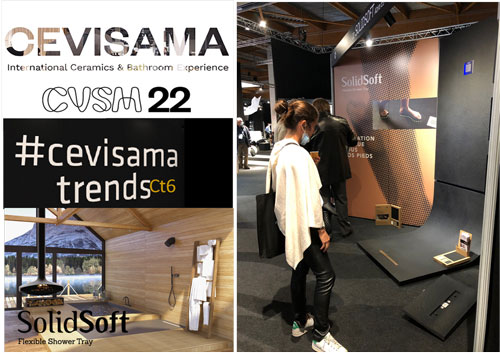 VISIT US AT #CEVISAMATRENDS STAND Ct 6
VISIT US AT IDÉOBAIN PARISSTAND F033 Hall 2.2
WE'RE LOOKING FORWARD TO MEETING YOU IN OUR STAND!
ARCHITECT@WORK Paris
Architect@work has enabled to present our latest innovation to a great community of architects and interior designers.
IDÉOBAIN Paris
The Idéobain-Batimat trade fair hosted SolidSoft's Novelties 2019 presentation.
REBUILD Madrid
An event devoted to building, advanced architecture and construction.
ISH Messe Frankfurt Exhibition
Solid Soft Tray introduces its novelties at ISH, the world's biggest trade fair for sustainable sanitary solutions and innovative bathroom design.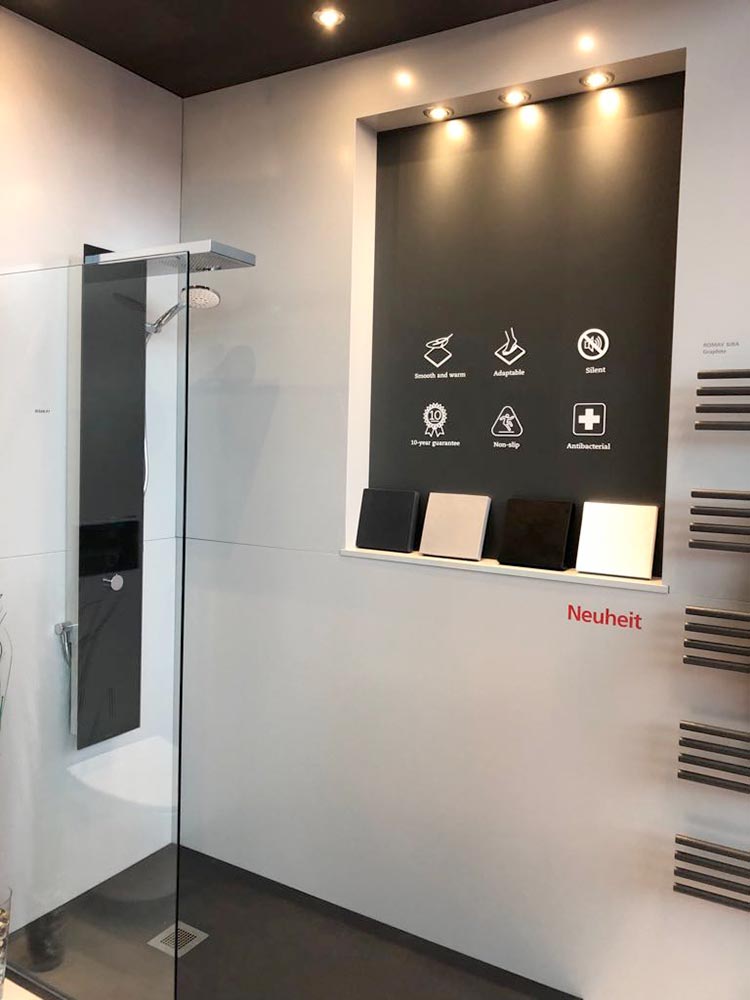 SWISSBAU 2018 Basel
Our innovative shower tray makes its debut at the Swissbau construction fair, the leading trade fair for construction and building in Switzerland.
Climatherm Energy Athens
Solidsoft at the international exhibition Climatherm Energy
CEVISAMA Valencia
SolidSoft showcasting at Cevisama, the international fair for ceramic tiles and bathroom furnishings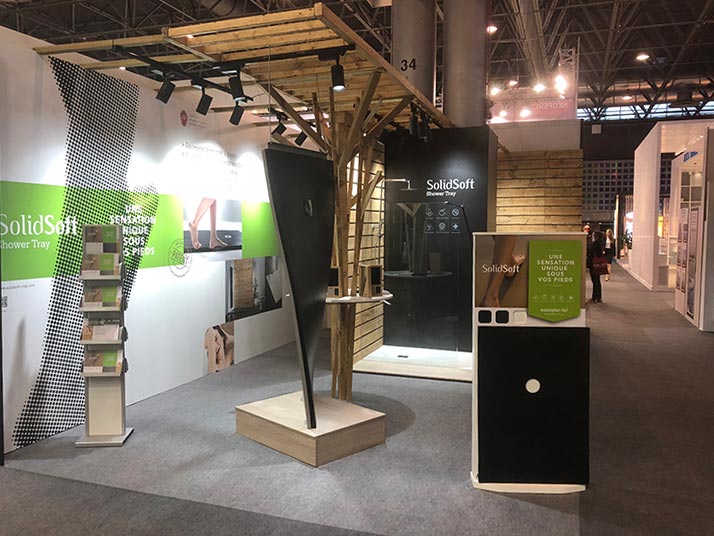 IDÉOBAIN Paris
SolidSoft makes its debut at Idéobain with at a new concept stand that allow public touch and feel the product
ISH Messe Frankfurt Exhibition
Solid Soft Tray presented its innovative product for 2017 at a new organic stand.
CEVISAMA Valencia
SolidSoft was exhibited in Cevisama, an international benchmark showcase for ceramic wall tiles and bathroom equipment.
KBIS Las Vegas
SolidSoft approaches to the American market and submitt the product to the Best of KBIS awards.
ISH Messe Frankfurt Exhibition
SolidSoft is making its debut at the ISH international fair in Frankfurt, the world capital of the bathroom, energy and air conditioning and renewable energy sector.
The EU through IVACE has financially supported Solid Soft Tray, S.L. for the execution of the project "Internationalization Plan 2021"